I think we were in the train station in Rome when I finally wanted to make my impulse dream of buying a disposable camera come true. I wanted to make art without checking myself; to see how good my eye for special moments really is. I had a film camera back at home, but I wasn't traveling with it, so I was disconnected from the rawness of un-editable pieces of work. So I bought it for five euro, and tried to bring it with me everywhere, sometimes forgetting. You can see the leaps of time from one group of photos aesthetics to the next, but all still somehow tied together with my right eyeball and hand that shot these. 
Both sides of the pond - US & Europe
Pulled off on the side of the road to go to the beach somewhere in the Amalfi Coast... we got a ticket for parking on the side of the road. Good swim and delicious food, though.

Max Patch, the Appalachian Trail

Pilot Mountain, North Carolina
"The River" outside of Boone, North Carolina
Bittersweet: the last day that all of our friends were able to hang out in front of the university before we started dispersing and going on with our lives - Lausanne, Switzerland 
Journaling and chai tea on my friend's terrace in Lausanne, Switzerland
Jumped out of the car really fast to get this shot on the Amalfi Coast
"Five Earths," hiking up to the ridge line 
With friends on the beach in Vourvourou, Greece
View of Mt. Olympus from Thessaloniki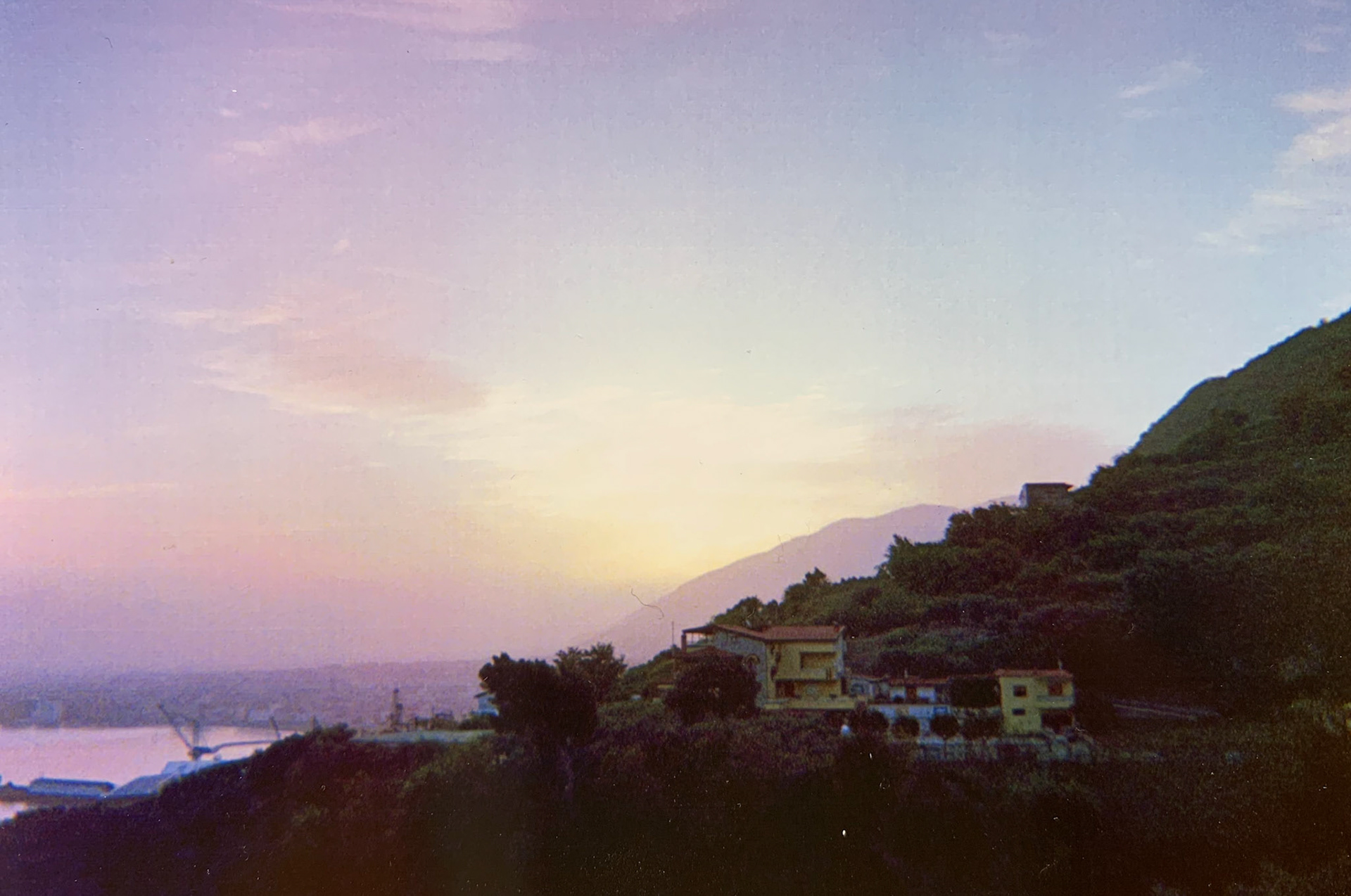 Pompeii, and the view from our AirBnb near Naples
Max Patch view in the morning, in the Blue Ridge Mountains
Photographer: Julia Anna Moore